Get. Set. Grow. With the best Digital Marketing Agency in Abu Dhabi
We bring the absolute best out of your business and make the world know!
Why should you opt for SEO Services in Abu Dhabi?
One of the most prominent pearl traders of the world and home to the city of the future, Masdar, Abu Dhabi, is a universe of its own. 
A large part of the population is immigrants from all over the world, especially from Asia, making Abu Dhabi's market very diverse and equally challenging!The competition in the market is rewarding and intense. Only the best SEO services in Abu Dhabi can make your business outrank others.
WireMonster Digital Marketing Agency in Abu Dhabi is the best at what it does, and your business needs it!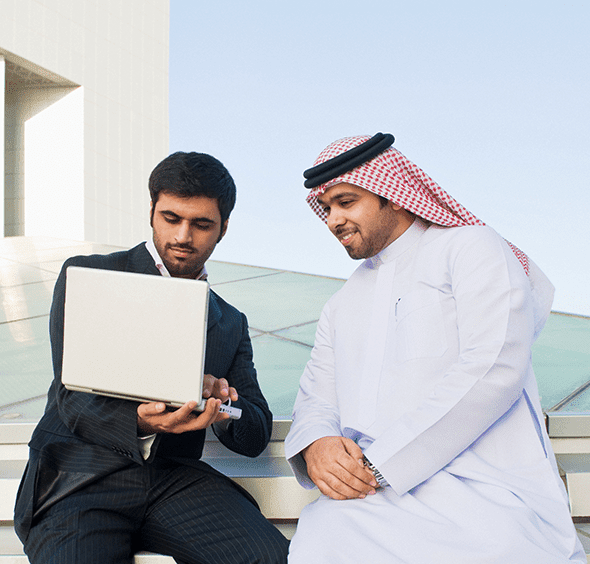 Why hire a Digital Marketing Agency in Abu Dhabi?
Any business that wants to benefit from this opportune market must go for Digital Marketing in Abu Dhabi as it can make the difference of a lifetime for your business.
WireMonster Digital Marketing Agency in Abu Dhabi understands the nuances of the market and is the external support that your business needs!
Growth and Profit are waiting for you!
Digital Marketing Services
A highly converting, visually attractive, and SEO-proof site will bring more customers than any other means and showcase your business in the most credible and customer-centric way possible. We have a team of Conversion Rate Optimization (CRO) experts that will get your business on the web with a user-friendly approach. WireMonster provides the best SEO services in Abu Dhabi, and a website we create will prove it to you!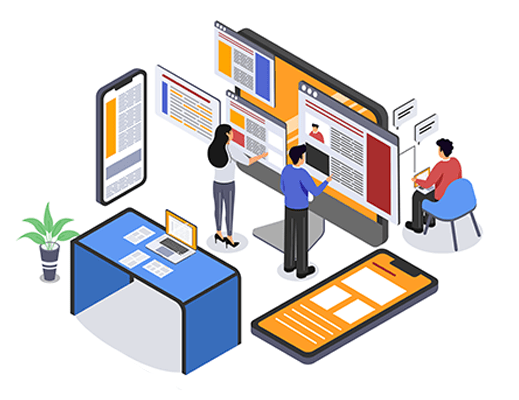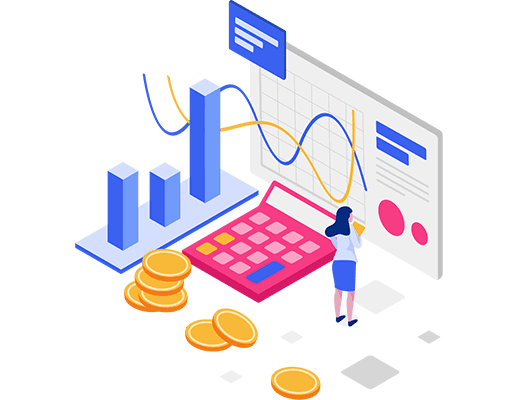 WireMonster specializes in using ads to grow your businesses, preventing over-expenses and unnecessary clicks. Our team of expert marketers will lead traffic directly to your website via
Pay Per Click (PPC) campaigns using Facebook and Google to reach potential customers all around Abu Dhabi. WireMonster is an experienced advertising agency in Abu Dhabi that can handle your paid marketing like a pro!
A social media post attracts more traffic than ever, and it's the right time to invest in Social Media Marketing. Posts we create will help you build your social community, and the response you'll observe will be worth the investment. Our Digital Marketing team in Abu Dhabi handles everything, so you don't have to worry about the hassle of managing your socials.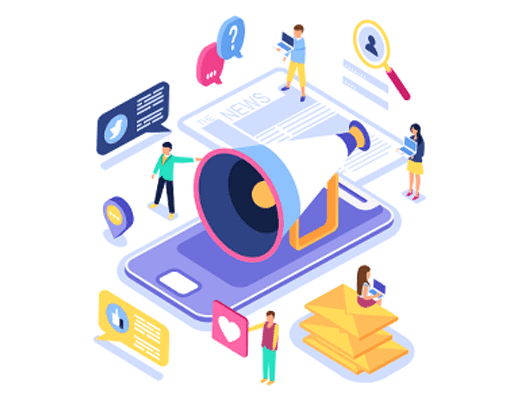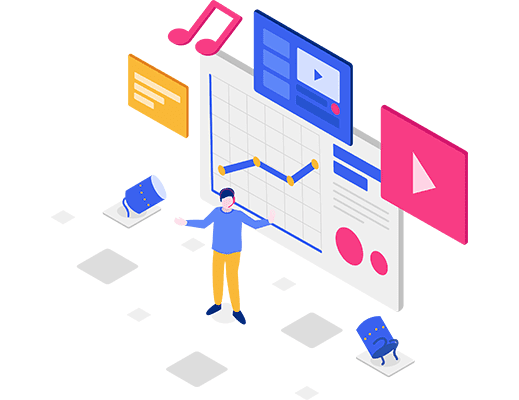 The content that our experienced content designers create for you reaches potential customers and lets you strike off all those sales goals. Our Digital Marketing Agency in Abu Dhabi makes the audience know of your business's presence in an endearing and informative manner. WireMonster advertising agency in Abu Dhabi creates everything your business needs.
E-mail Marketing is the best way to re-engage existing customers without paying a single Dirham. WireMosnter Digital Marketing Abu Dhabi realizes the importance of targeting specific potential customers with the E-mails that they receive. Our E-mail marketing team will analyze your business and create E-mails that will reconnect with existing customers and lock in new customers!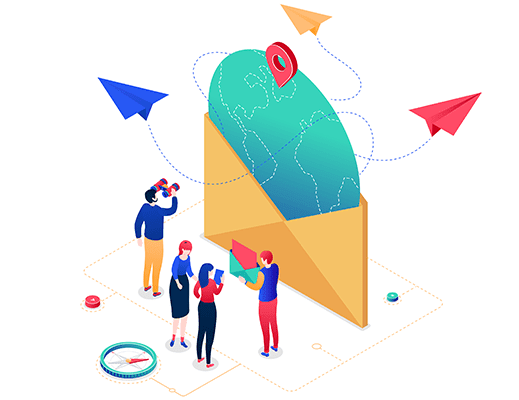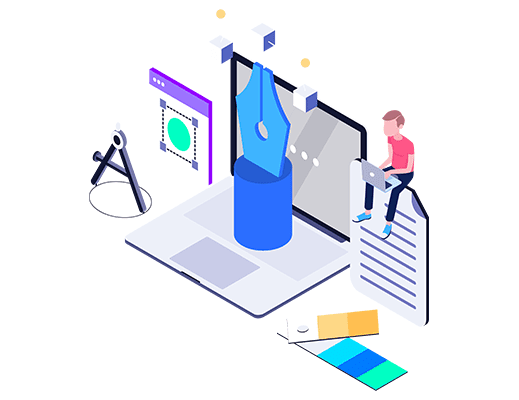 Well-designed visuals add to the overall impression your business leaves on the customers! We specialize in working with brands at the early stages of growth. Our team of expert designers creates quirky, attractive, and converting graphics for your business. WireMonster advertising agency in Abu Dhabi will bring your business ideals onto the audience's screens and generate skyrocketing sales!
Search Engine Optimization (SEO)
SEO is the most necessary technique that a business website must-have. Our team will SEO-proof your website and all your business content, so potential customers can find your website and search engines rank your website at the top, generating good sales online. WireMonster SEO services in Abu Dhabi will extensively research required SEO solutions for your business and help implement them!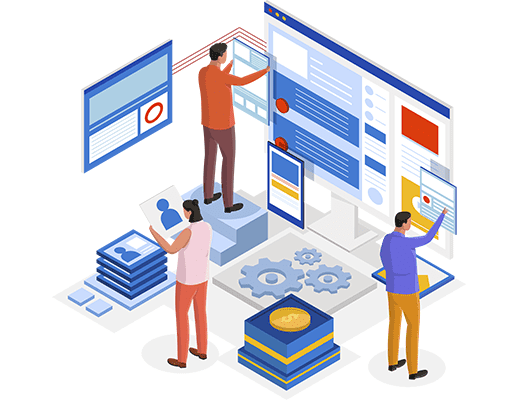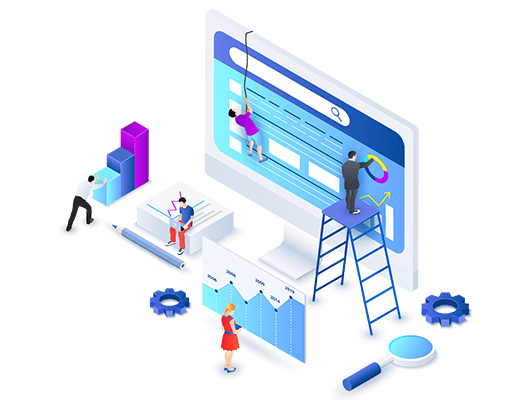 WireMonster SEO services in Abu Dhabi will help you at every step of lead generation. Our battle-tested strategies combined with the business-specific plans of action generate leads. Keeping track of how much you spend on getting leads or their credibility is equally important to your business's growth. Our experts make you invest most efficiently without compromising on the net sales!
Partner with WireMonster Digital Marketing Agency in Abu Dhabi to get

Expert Consultancy
WireMonster Digital Marketing Agency has been in the market for over six years with a global clientele. We have a working knowledge of the worldwide market and make marketing decisions for you, keeping in mind your business goals!

Experienced Team
We have built a team of experts to cater to all your business needs. We analyze your business from ground zero and work on all the aspects that will help grow your business. WireMonster SEO services in Abu Dhabi will make your business grow multifold!

Ethical Marketing
WireMonster Digital Marketing Agency in Abu Dhabi believes that a business is as good as its core values. We only work with a limited number of clients at a given time to give our undeviating attention to your business requirements. If we promise you something, we make sure to deliver it!
Digital Marketing Agency in Abu Dhabi
 A good business alone isn't enough!
Even though you provide the best services in the market, your products are the epitome of perfection, and your brand serves the best of customers' interests, you still do not get the response you rightly deserve.
We understand your frustration! 
Digital Marketing Agency in Abu Dhabi
WireMonster SEO services in Abu Dhabi have helped many budding and veteran businesses set up their social presence via digital marketing techniques in the last 6 years. We understand the mechanics of the digital world better than anyone and will be the final stepping stone into a brighter future for your business.
Get on the path towards magnificence with us now!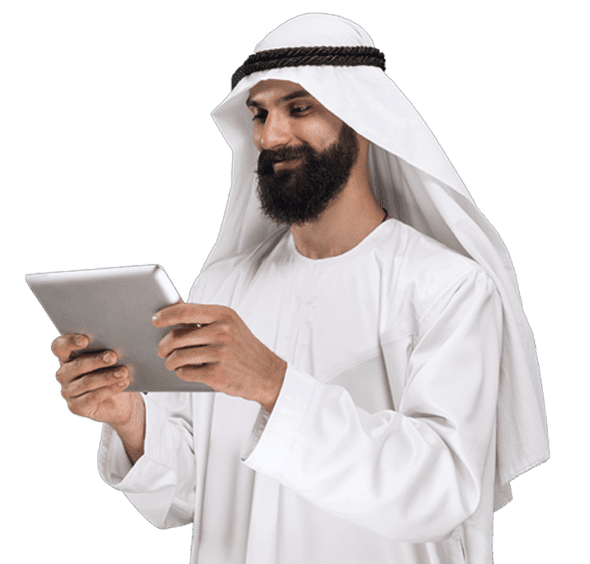 How Wire Monster helped a Microsoft-backed Agritech startup scale digital marketing in 3 months.
increase in lead conversion in the first 6 months

See how we helped UAE-based AI Fintech company rank on 1st page of Google in 4 months.
increase in calls & form submissions in less than 3 months

How we helped this Indonesian staff management app achieve a 40% conversion rate at $0.3/lead.
app installs in less than 4 months with 500$ daily spend
Success is just one click away!
Click on the button given below and get your Free Proposal today!
Growth shouldn't be groan-inducing. Let us help you scale your organization with performance marketing services that take the guesswork out of growth.
We'll start with your business goals and budget, then help you find the right digital marketing strategy to ignite real results.
Fill this form to get started!