Tell your brand's story creatively across social media channels
Social Media
Marketing Services
Social media is a critical part of your marketing efforts. Why? Because that's where 70% of your customers are, and they check it every day. You can't afford to ignore them when your competitors aren't.
Healthcare Groups We Help Grow
Fuel Expansion With Patient-Centric PPC
Staying connected with your audience is one of the most important things for any business. Yet, you've got a million other things on your to-do list and learning all the ins and out of social media just isn't practical when you have so many other responsibilities. We can help your social community engagement and learn as much as you can about them.
 The WireMonster Social Media Marketing Company can give your business a direction through your social media accounts, from planning and content creation to daily management, and reporting—leaving you to run your business! Let's get you started on your social media branding.


How Wire Monster helped a Microsoft-backed Agritech startup scale digital marketing in 3 months.
14X
increase in lead conversion in the first 6 months


See how we helped UAE-based AI Fintech company rank on 1st page of Google in 4 months.
40X
increase in calls & form submissions in less than 3 months
Engage your customers and build loyalty
Social media has grown leaps and bounds since it first burst on the scene. What was once just an outlet for selfies and cat videos is now a powerful business tool used by millions of companies to engage with customers and grow their audiences. 
 So, why is your customer service still locked in the dark ages? It's time to join the rest of the business world and implement a new Social Media Marketing Strategy to engage your customers.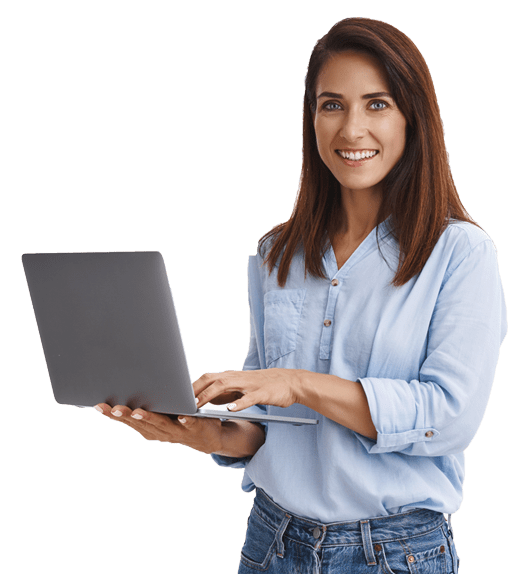 Increase sales exponentially by generating high-converting leads
With organic reach on the decline, you need a way to capture the attention of your target audience. Social Media Advertising is one way to do this.
In-app digital advertising is the key to successful marketing on social media. Advertisers can gain access to their audience's attention by placing ads for hosting contests, giveaways, posting links and images, or using paid media. Social media ads can be used as a supplement to increase sales or as a standalone way to promote your brand.
Social Media Advertising is one of the most effective ways to reach your customers on social platforms. It is the hottest marketing trend right now and will continue to be in the future. It's cheaper and more effective than regular advertising, it's no wonder that everyone wants to get in on the action. We can help you harness that power with our Social Media Management services.
With every campaign, a professional Social Media Ads Agency will implement custom targeting settings to achieve specific business goals. Whether you're looking to drive traffic to your website or sell more products and services, we have the right solution for you!
Your customers are on social media. Why aren't you?
Increase sales exponentially by generating high-converting leads
How is Social Media Advertising different from Social Media Management?
Most people use these terms interchangeably. Social Media is huge. It's the next step in marketing, and companies are always trying to figure out how to get the most for their buck through it. 
Social media advertising is similar to organic social media marketing in that it allows brands to connect with customers. The difference between the two lies in their approach. Social media management is NOT advertising, but rather the process of interacting with your target audience on social media to build trust and interest.
Anyone can promote their business through social media sites such as Facebook, Instagram, Twitter, and Pinterest. It's about creating content that engages and inspires your audience to take action — whether it's buying your product or service or telling their friends about it!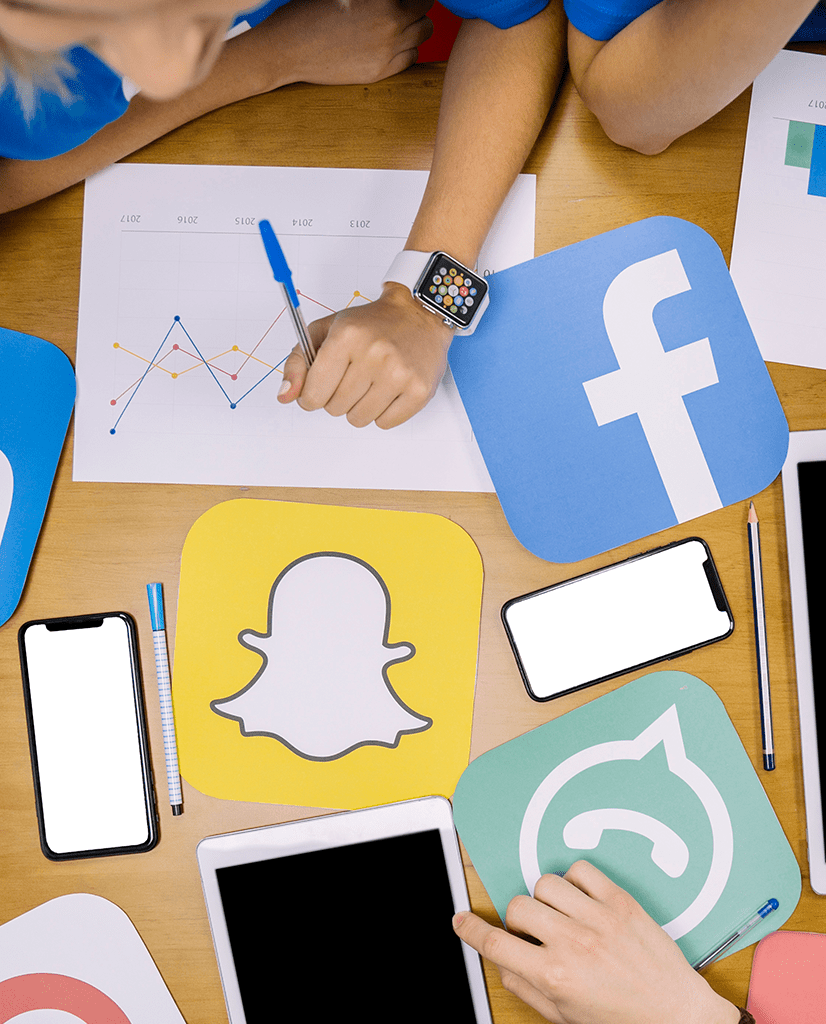 Get Social Media Marketing Strategy Tailored For Your Business
How Can A Social Media Marketing Strategy Benefit Your Business?
Social media is an excellent way to interact with your customers and show them that you care about them as people, not just as customers. This builds loyalty, which is something that marketers have been trying to do for years. The difference is that by using social media, you can do this at scale and regularly by developing relationships with your target audience.
A good social media campaign gives you full creative control over the content and images you share on social media channels like Facebook and Instagram. You get to decide what kind of content will resonate with your audience, how often you post and when you post it.
With social media marketing, you can reach out to new audiences and create buzz about your business. This will help you attract more customers and gain more exposure to your products or services.
Social media is one way to improve your SEO rankings by boosting visibility in search results. If someone is searching for something related to what you offer, they may find an article or blog post on your company's profile page or timeline that leads them directly to your website or store. This increases conversions!
You'll reach new customers. Social media platforms like Facebook and Twitter allow you to connect with potential customers who may not be familiar with your brand or product. You can reach them where they already are — on their phones or computers — instead of forcing them to visit your storefront in person.
Social media marketing gives you more options than traditional marketing strategies. You can reach more people at less cost, providing them with valuable content that they want to engage with. You can even use multiple platforms at the same time so that you can be sure that no one is falling through the cracks.
Social media platforms are used by 54% of online users to research products that allow businesses to engage directly with potential customers at every stage of the sales funnel — from awareness to consideration and purchase.
Do you want to expand your business by implementing the right Social Media Marketing Strategy?
Strategy We Implement As A Social Media Marketing Company
Step 1: Analyzing Competitors
Step 2: Conceptualizing & Creating Organic Social Campaigns
Step 3: Implementing Data-Driven Social Campaigns
Step 4: Monitoring Social Ads
Step 5: Managing & Supervising All Social Platforms
Step 6: Extending The Efforts With Web Integration
Experience. Knowledge. Creativity.
Why Choose The WireMonster Social Media Ads Agency?
Your Growth is Our Success
We believe that our success is driven by yours. That's why it's our mission to make sure your business doesn't just look good, but also you feel great about the results we achieve together.
Tailored Social Media Marketing Strategy
The WireMonster Social Media Ads Agency helps companies create tailored social media marketing strategies that increase brand awareness, drive traffic to their websites and increase sales or leads from potential customers online.
Marketing Experience in Diverse Industries
We've worked with clients across a wide range of industries, including technology, home improvement, and retail. Our creative team understands what makes people tick and how to make them engage with your content.
Our Expertise Meets Your Goals
We have extensive experience working with small businesses and large corporations alike. Whatever challenges you bring to our team, we tackle them!
When using social media ads, you must know how your campaign is performing and what ROAS you are getting and what content converts. With our deep experience in social media and digital marketing, we can adjust from week to week based on performance data, to ensure the best results.
If this sounds like a win-win situation, that's because it is!
Our Social Media Marketing Company Can Market On Multiple Platforms

Facebook

Pinterest

YouTube

Twitter

LinkedIn

Instagram

Snapchat

TikTok
Social media has become a part of our daily lives and it is important to have a strong presence on these platforms if you want to grow your business. We have been helping businesses around the world to achieve their goals through our social media services. Our social media agency can help you achieve clear ROI on your advertising spending by developing, implementing, and improving all the needed tracking systems.
Do you need help growing your business on social media?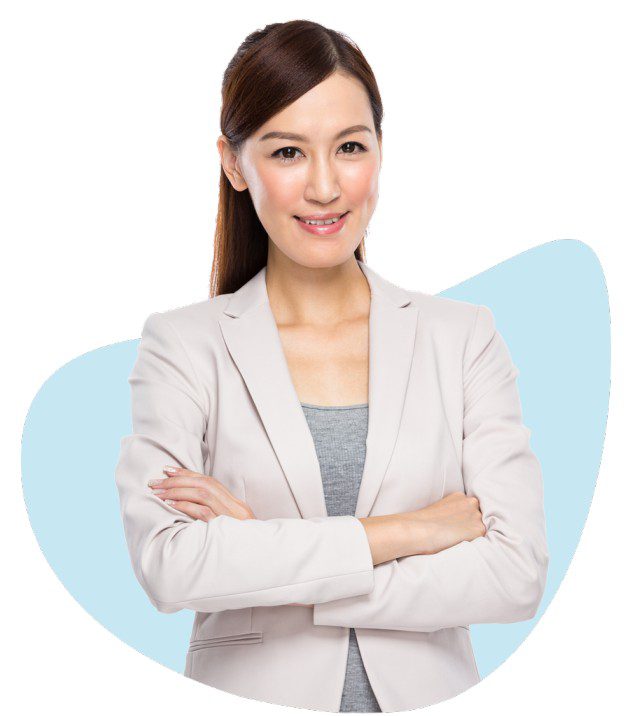 Growth shouldn't be groan-inducing. Let us help you scale your organization with performance marketing services that take the guesswork out of growth.
We'll start with your business goals and budget, then help you find the right digital marketing strategy to ignite real results. 
Fill this form to get started!