How WireMonster helped A US Based Wellness Center Generate 35X Increase In Appointments
35X increase in appointments.
60% open rate for conversion drip emails.
increase in the conversion rate in the first 6 months.
Moksha Living provides comprehensive mental wellness services to enhance all areas of life functioning. The company is committed to helping you find your best self through psychotherapy and life coaching, as well as holistic services such as yoga and mindfulness towards enhancing wellness and fulfillment in all areas of life functioning.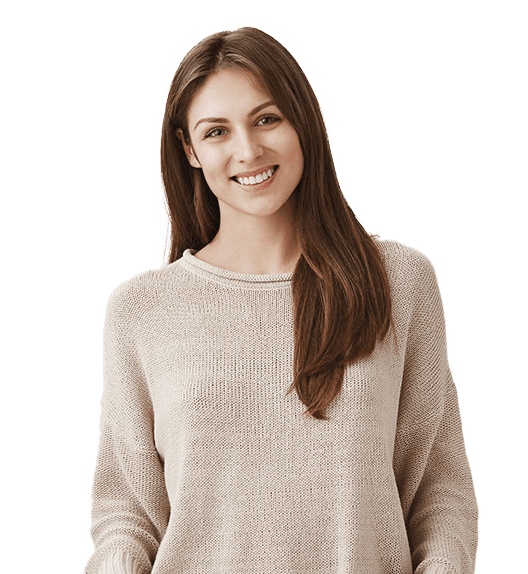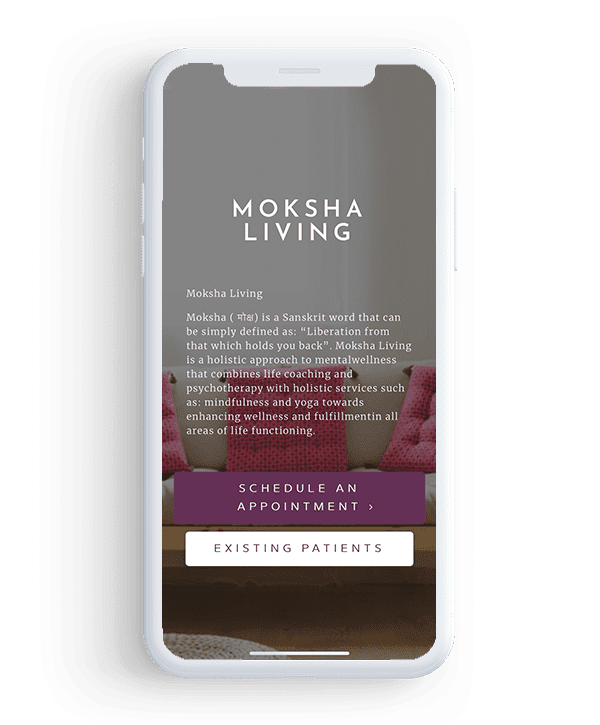 Challenge
The company had an excellent website, but it lacked promotion, and people were having trouble finding it. We were approached by the client to boost their online presence and use email drips to target existing clients and potential new clients to increase appointments, highlight services, and bring awareness about wellness.
Our Solution
They did not have a website, so we created one for them using an easy interface. We integrated email marketing as well to capture potential leads and made sure the site was always up to date on the latest search engine optimization techniques. 
We provided our client with a solution to an existing problem. We built them a smooth-running website that added personality to their brand and which users could easily navigate using links as menu items and followed the best of practices. Built with WordPress and integration of booking form, the site is intuitive and loads quickly providing potential customers with a great online experience. 
We created top-notch email content and created a subscription plan to generate appointments that resulted in a highly successful open rate. Our team curated an extensive email marketing campaign that helped them increase their brand value, awareness, and conversion rates.
It was a real pleasure to work with such professionals.
We followed our typical process and the project was delivered on time with the agreed-upon features. By using suitable imagery, encouraging banners, and user-friendly navigations, we ensured more clicks from their target audience and increased their site exposure!
Additionally, by informing subscribers about the services that they have shown interest in, we saw a 35X increase in appointments and email drips for conversions with a 60% open rate.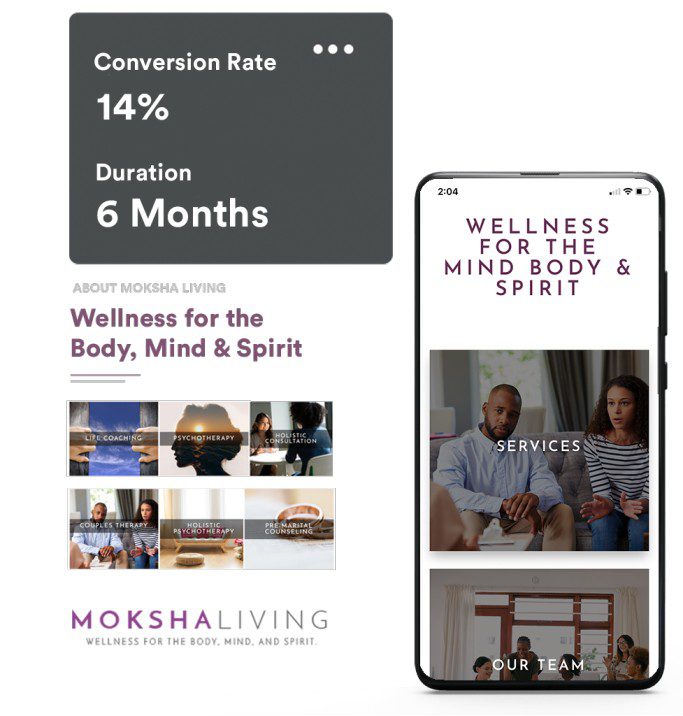 Growth shouldn't be groan-inducing. Let us help you scale your organization with performance marketing services that take the guesswork out of growth.
We'll start with your business goals and budget, then help you find the right digital marketing strategy to ignite real results. 
Fill this form to get started!