We Make Your Brand Tell Its Own Story
Turn Traffic Into Customers With Our Digital Marketing Agency
Create an outstanding user experience for your page visitors and strengthen your brand reputation with WireMonster's custom web design services.
Healthcare Groups We Help Grow
Do You Want A Website Development Agency That Can Get You High-Quality Traffic? ​
Get a Customized Website For Your Brand
At WireMonster, we know the importance of having a website that keeps you on top of the marketing game. We strive to make a site that fits all your requirements – do not hesitate to get in touch with us today!


How Wire Monster helped a Microsoft-backed Agritech startup scale digital marketing in 3 months.
14X
increase in lead conversion in the first 6 months


See how we helped UAE-based AI Fintech company rank on 1st page of Google in 4 months.
40X
increase in calls & form submissions in less than 3 months
What are Web Development Services?
Customized Web Development Services
To get you live on the digital platform, our team of strategists, content writers, designers, and coders work together to create a remarkable business website. Our web development services include developing responsive websites rendering seamless performance across devices.
Create an outstanding user experience for your page visitors and strengthen your brand reputation with WireMonster's custom web design services.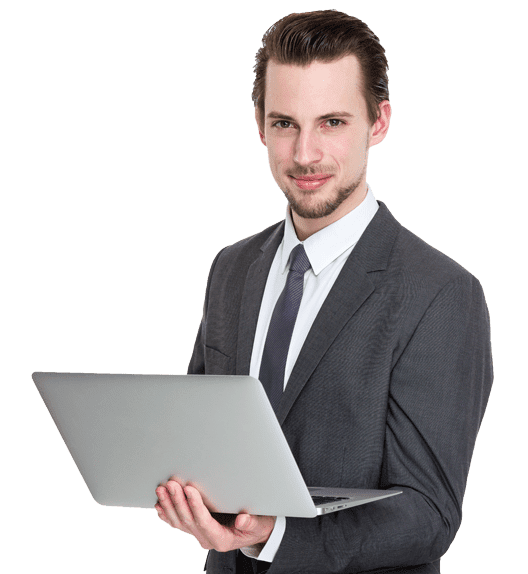 Impressive Designing Paired With User-Friendliness
Our Web Design & Development Services
Our website development services can help businesses succeed in today's digital economy. We offer custom website design services, from sitemap and wireframe creation to web migration, which allows us to help you build a better customer experience for your business. 
Take a look at our services and let us help you achieve your business website goals:
A slow-loading website is one of the major causes of high customer churn. According to QuBit, slow-loading websites result in nearly $2.6 billion loss in annual revenue. Our website design agency will create a responsive website for your business to ensure your website is compatible and optimized across all devices, making it easy for your users to view your content.
Let our CMS developers take your business online, from content management to online shopping carts. CMS allows you to access, update, and moderate your site easily. We concentrate on growing CMS websites and net portals with our website development services. With over a decade of experience in WordPress, Shopify, Squarespace, and PrestaShop, we are experts in the field.
We tailor our website offerings to fit your business's individual needs. There is no such thing as one size fits all when it comes to a website. Each business requires a website that is individually built for it. Our website development agency specializes in building websites that connect with your audience and tell your story.
Make your conversion rates soar with WireMonster. As a web development agency, we offer personalized solutions tailored specifically for you. By designing an engaging layout for your website, including eye-catching images, optimizing CTAs, and simplifying registration processes – we help drive quality traffic to your site. From initial concept sketches and wireframes up to live launch, we make sure every step goes off without a hitch.
Worried your website is just another business that has an average-looking site? Want to make sure you stand out from the crowd? Entrust your next website design with web designers who use website builders for business. We create unique and elegant WordPress experiences at our website development agency. Our experts craft unique, elegant, and easy-to-use WordPress websites that reflect your distinct branding. It does not matter what industry you are in – we will put together a website design that sets you apart from other companies!
It's all about creating a buzz in the market with your website and we do right that for your business. Our web development team creates a website layout that captures your brand personality through powerful graphics, captivating copywriting, and dynamic features. Our custom solution will effectively convert more traffic into sales.
With a custom-designed website, we will enhance your digital marketing opportunities. Our website developers offer an impressive list of features. High reliability, uptime, site security, improved SEO and online performance, high-quality customer support, and malware removal. There are no limits on bandwidth or storage either!
You're losing money because of slow-loading web pages!
Mobile users are becoming increasingly important, so if you're not catering to them, chances are you're losing out on money. With scalable vector graphics (SVGs), mobile optimization, and font size scaling, we give your clients what they want – easy navigation across all devices!
SEO Friendly Web Development
Did you know that search engine optimization drives 60% of a website's traffic? 
All of our websites are built to be found on search engines, which means more customers for you. With our website development services, your website is bound to be SEO friendly. A custom website development service that offers ongoing site maintenance and SEO allows you to focus on internal processes, scale your business and grow more profitably.
Implement An Interactive UX/UI Design On Your Website
Partner With Us
And Grow Your Business
With our custom web development services, you can save time, money, and resources all while growing your business:

Engage Visitors For Quality Time

SEO Experts To Boost Ranking

Customized Website Building

Content Management

360 Web Services
Web Designs To Meet Your Business Needs
Get a Customized Website For Your Brand
Web Designs To Meet Your Business Needs
WireMonster is a website development agency that empowers businesses to grow. From building appealing websites to improving existing sites, we make you visible where it matters most – online!
After analyzing your business requirements, our experts customize the layout, design, features, navigation options, content strategy, and anything else necessary for people to know what you do from day one. As if creating an incredible-looking site was not enough!
Fully Connected Backend Databases
When it comes to web development, WireMonster's web designers are creative geniuses who know how to connect your marketing data and systems with seamless integration. Our web designers and developers are experienced at working on both the front end (the customer-facing side) and the backend to make sure all databases, marketing analytics systems, and marketing automation platforms are seamlessly integrated with your new site.
SEO Strategies To Rank Your Business Higher
When you hire WireMonster for your business, you are sure to see tremendous results. Did you know that 93% of online experiences begin with a search engine? And 97% of consumers go online to find local services. If your company does not rank on Google in searches related to your products or services, you could be losing customers to your competition. Our web development team has made it their mission to create a high-ranking website design and content strategy for your business.
Boost Your Brand Effectiveness With Our Tailored Web Development Service
Forget Being Lost In
The Shuffle Of Competition
Your website is the first thing that prospective customers notice. With more than 3.5 billion Google searches happening every day, having an interactive website is a great asset! With most people on their phones and tablets at all times, there is no excuse for not having a mobile-friendly website.
Stand out with a website design that drives high conversion rates and engagement.Here's what it takes to get a custom website built from scratch which culminates in high-value leads coming straight to you without breaking a sweat:
Step 1: Identify the business goal.
Step 2: Brainstorm to determine the scope of your project.
Step 3: Finalize a template & get it approved by the client.
Step 3: Implement the website design.
Step 4: Create SEO-optimized quality content.
Step 5: Visualization of the content.
Step 6: Testing the website for any errors or broken links.
Step 7: Launch the website.
Ready to go big? Contact us today for a FREE consultation!
Your website could very well be one of the only things standing between you and a world full of possibilities. But, when you invest in your online presence with us, we will make sure that does not happen. Leave it to us to make sure all your content is up-to-date and optimized for keywords for people to find you when they are looking for what you offer.
At WireMonster, we have one of the best website development services, with a team of digital designers who specialize in designing and building mobile-friendly websites.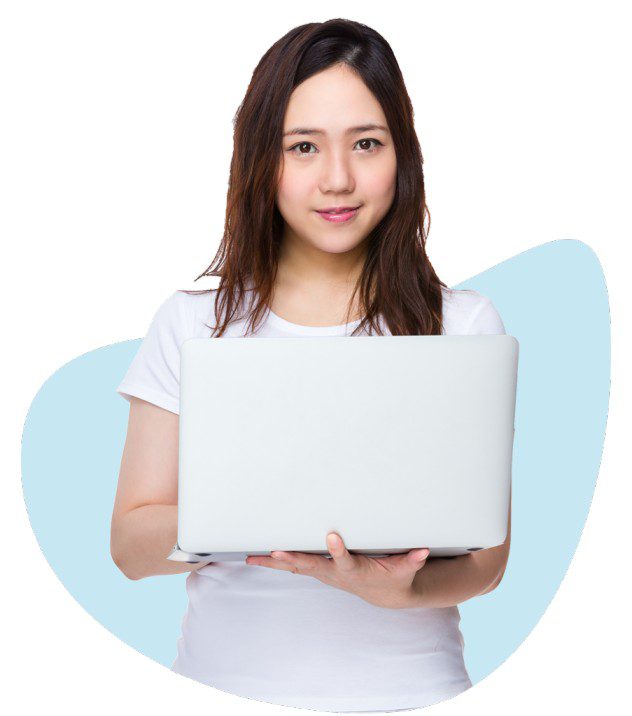 Growth shouldn't be groan-inducing. Let us help you scale your organization with performance marketing services that take the guesswork out of growth.
We'll start with your business goals and budget, then help you find the right digital marketing strategy to ignite real results. 
Fill this form to get started!