A Growing Business and Our Online marketing service in Bristol Make The Perfect Match
A Growing Business and Our Online marketing service in Bristol Make The Perfect Match
Online Marketing Presence Perform Better in Bristol
Bristol is the hub for students and young employees all over the United Kingdom. The population is technically well versed and aware of the strides the web development in Bristol's market has made. A simple and Plain digital presence will do more harm than good to your business's online success.
The population wants a more streamlined, user-friendly, and personalized experience. Partnering with an online marketing firm in Bristol is the best course of action for your business.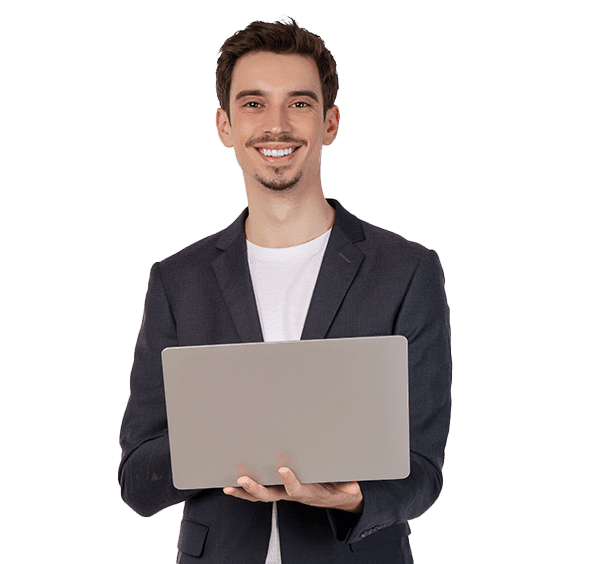 When Your Audience Knows, Your Business Grows!
Bristol is the 7th most populated English City, making it the center of business attractions. This in turn makes Bristol's market very competitive. A business or brand must be able to widen its business reach and awareness to make substantial growth. Your business is as good as your brand image in the minds of your customers.
Create a strong Brand image
Our online marketing services in Bristol cater to all your digital needs
Websites are the first contact point between your business and your customers. A growing business must have an engaging, SEO-proof, responsive, and converting website that make you stand out. Our web development agency in Bristol will help you get the perfect website for your business and maximize your online success.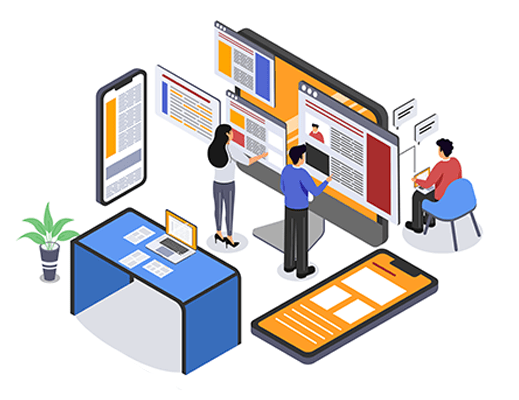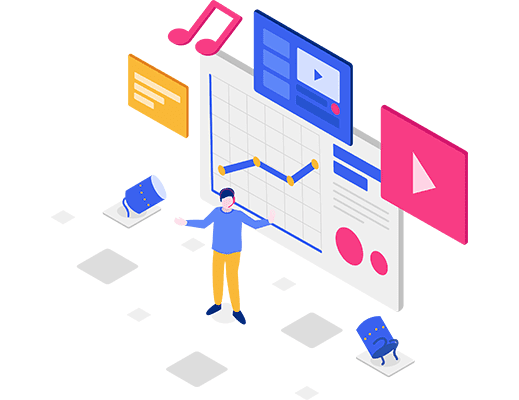 Informing your customers about your products and services is the first goal that your marketing strategies must achieve. Your business should be able to reach the crowd in a way that makes them want to do business with you. Online marketing experts at WireMonster will help you attain that goal. The content we create will bring in potential leads for your business.
With such a highly dense population, the number of social media users in Bristol is very high. Social Media proves to be a high-return marketing investment that helps you reach out to potential customers and customers to reach out to you. Handling Socials can be tough but the Social Media Managers at WireMonster online marketing firm in Bristol, know exactly how to do it. We manage your socials and engage customers on all the different platforms to boost your online reputation and brand awareness.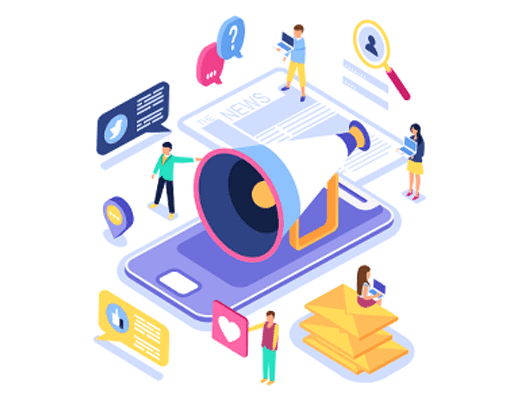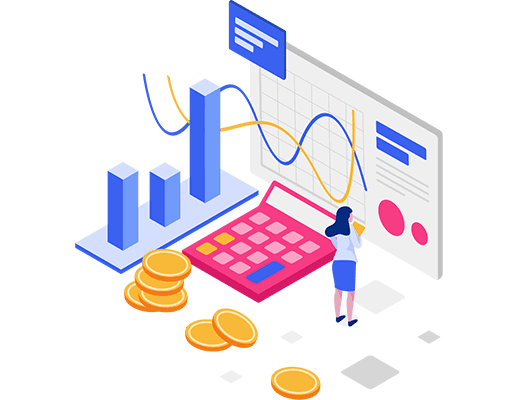 Most of the authentic traffic that businesses get online is through Paid Media Funnels. PPC ads generate instant and targeted traffic tofor your business website that has a high conversion rate. Paid ads have higher returns than other online marketing services in Bristol and are a must-have in your marketing strategy. With our Paid Media Ads Experts getting prominent leads in a budget-friendly way willbeseems easy.
Customer loyalty is a brand's best friend. If you keep your existing customers updated they will keep coming back. Emails are one of the best-performing online marketing services that can help you create a loyal customer database. It has a higher ROI than other techniques and costs a fraction of your budget. Our online marketing specialists in Bristol will help you create a profitable Email Marketing Campaign for your digital business.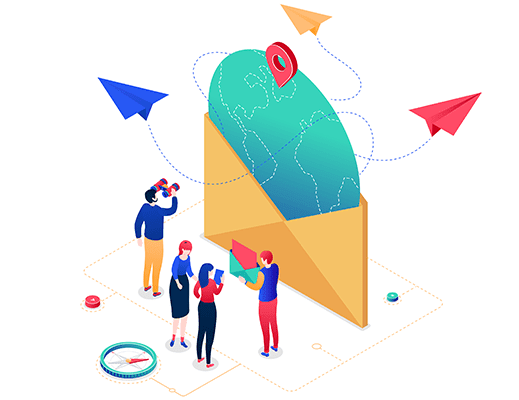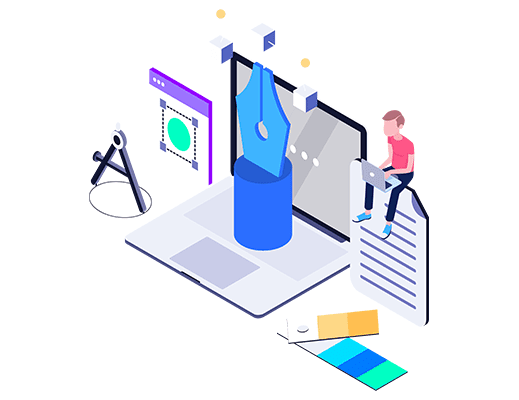 Customers like to see a business portal that piques their interest. A graphically sound web presence exudes confidence and attracts the eyes of a potential lead. The more traffic you can get, the more sales you make. WireMonster's Graphic Designers have the experience and skills that your business in Bristol needs. Business visuals we create will bring in more traffic than your business has ever seen before!
Search Engine Optimization (SEO)
The Market is saturated with search results on the internet. Therefore, Brand success is proportional to the visibility your business has. Our SEO experts research and implement the keywords to get you the top-ranking search engine results Whitehat SEO Sstrategies that our online marketing experts create for your business in Bristol, will get you to the top ranks in less than 3 months!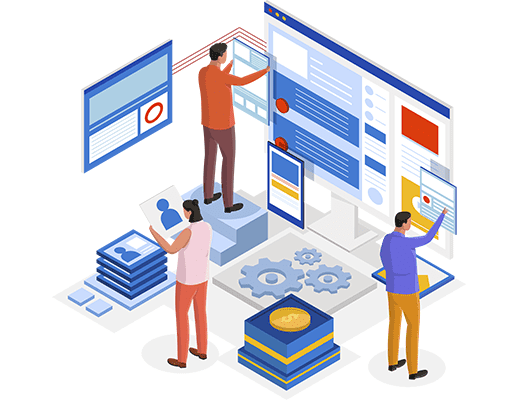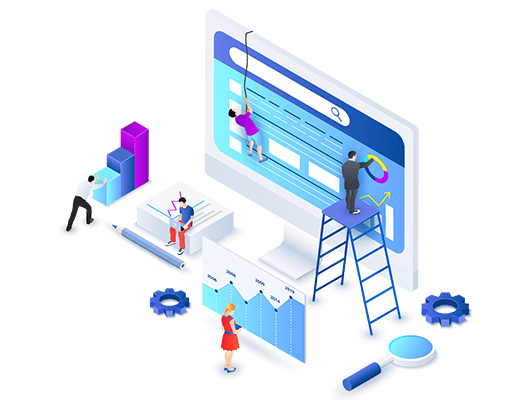 Quality Lead Generation is what we focus on as an online marketing service company in Bristol. Our Lead Generation experts keep in check the money you spend on generation and conversion of leads for a more profitable Online Marketing experience,
A Digital Marketing Partner in bristol That Handles Everything Like A Pro

Marketing expertise
WireMonster has been active on the market for more than six years. Our open and adaptable tactics have proven effective in marketing to a global clientele. You won't need to worry about any marketing-related issues. Your marketing is in capable hands when you work with WireMonster online marketing services in Bristol

Specialized Strategies
Our battle-tested strategies are research-driven catering to your unique business goals. With our online marketing firm in Bristol, you get a complete analysis report for your business with a marketing strategy that best suits your desired results. WireMonster's marketing experts will provide digital solutions to all your marketing queries!

Advanced Marketing Campaigns
After years of working with customers from across the world, we have compiled a collection of the top marketing tools. For all-around business growth, our skilled online marketers in Bristol design a multi-platform marketing strategy that brings you, potential leads, from all the key audience targeting platforms.
A Digital Marketing Partner in bristol That Handles Everything Like A Pro
Bristol poses multiple challenges for online marketing services because of its sophisticated market. 
Bristol has a market that has-
Almost 45% of the population belong to the age group of 18-34 years and are active social media users.

More than 75% of the population in the UK are smartphone users

Bristol is growing as an international hub for Digital Business.
The market has evolved into a complex state of digital consumers and business owners. Online marketing is not a gimmick but the core of a successful marketing firm in Bristol for your business or brand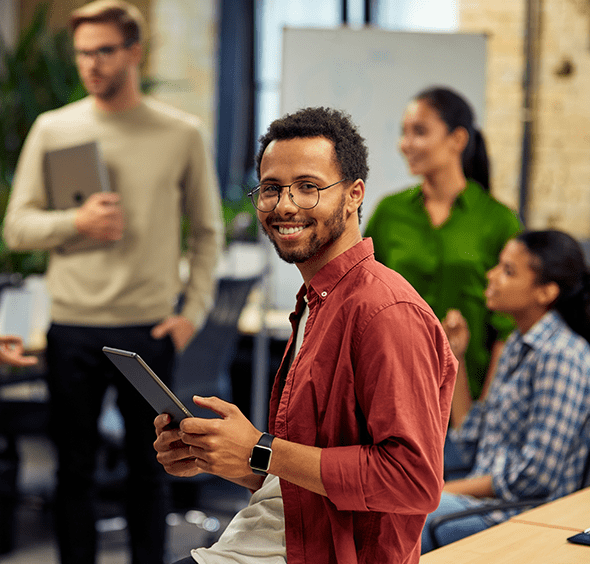 How Wire Monster helped a Microsoft-backed Agritech startup scale digital marketing in 3 months.
increase in lead conversion in the first 6 months

See how we helped UAE-based AI Fintech company rank on 1st page of Google in 4 months.
increase in calls & form submissions in less than 3 months

How we helped this Indonesian staff management app achieve a 40% conversion rate at $0.3/lead.
app installs in less than 4 months with 500$ daily spend
Marketing SiImplified. Results Guaranteed.
WireMonster Online Marketing Services In Bristol Is Here.
Growth shouldn't be groan-inducing. Let us help you scale your organization with performance marketing services that take the guesswork out of growth.
We'll start with your business goals and budget, then help you find the right digital marketing strategy to ignite real results.
Fill this form to get started!