Kenya Needs WireMonster Digital Marketing Agency
With us marketing will feel like a walk, in Uhuru Park!
Standing Out Helps In Standing Tall!
Digital Marketing Services like SEO, Paid Ads, E-mail Marketing, Social Media Marketing and much more will take your business to every corner of Kenya. Your business will get genuine leads and your business will make a place in the customers' minds. Digitally marketing your brand is the perfect investment that you can make.
Digital Marketing Services like SEO, Paid Ads, E-mail Marketing, Social Media Marketing and much more will take your business to every corner of Kenya.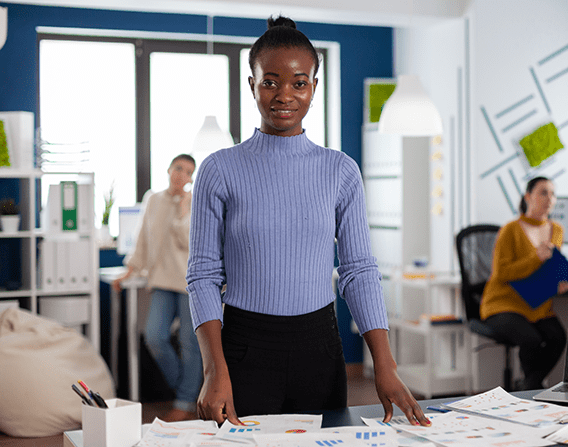 Kenya Welcomes Businesses With Strong Social Media Marketing Presence
Kenya has one of the largest youth populations in the African Continent which makes it the best site to implement social media marketing. Millions of active social media users on different platforms in Kenya, help budding business owners to expand their business reach and brand awareness. Many successful startups and brands used SMM as the stepping stone for their business's marketing strategies.
WireMonster Marketing Agency in Kenya specializes in using these Social Media Funnels to get you Leads and engage audiences across various platforms like Facebook, Instagram, and LinkedIn. With our help, your socials will be flooding with likes, comments, and profits!
A Digital Marketing Agency To Help Your Business Grow In Kenya
Whatever help your business will need online, we are there for you
Websites bring in valuable search engine traffic and help in converting them into potential customers. A well-built, user-friendly website informs the leads about your business making them reach out to you effectively. With our Marketing Agency in Kenya, attracting potential customers to your business will be more accessible than ever.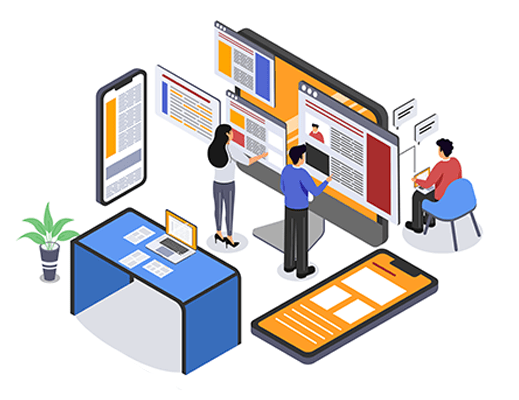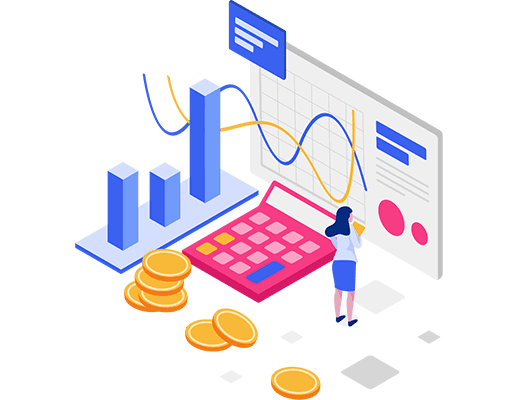 Instant Traffic can boost your online business growth significantly and Paid Ads helps you create traffic funnels. PPC ads have a higher ROI than other means making them an important Digital Marketing Technique. Digital Marketing Professionals at WireMonster will create the perfect PPC ad campaign for your business in Kenya.
Social Media Marketing in Kenya is one of the most rewarding marketing techniques out there. It has tremendous reach and can increase brand awareness more rapidly. Our Social Media Experts will help you manage your socials and create a posting strategy to engage audiences on multiple social media platforms.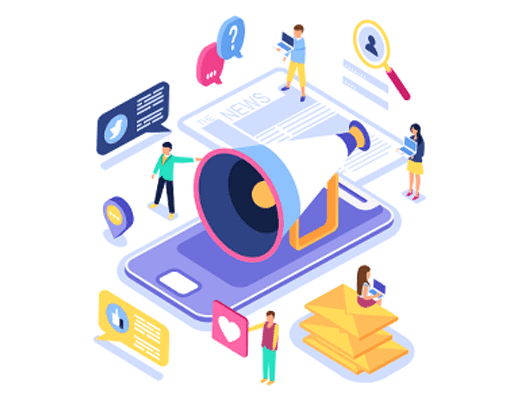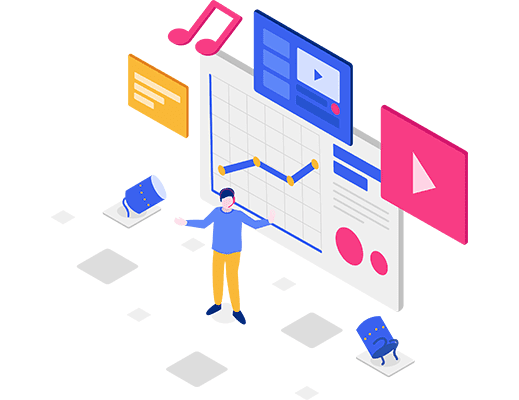 Your product or service must reach out to your audience for them to buy your product or service. Just posting plain details will stunt your business's online growth. A good content marketing and web design team in Kenya like ours will create content that reels in leads and converts them into valuable customers.
Emails have one of the largest return values, up to 40 times. It costs less than other mainstream marketing techniques. WireMonster Marketing Agency in Kenya helps you re-engage existing customers and create new potential leads for your brand via converting Emails.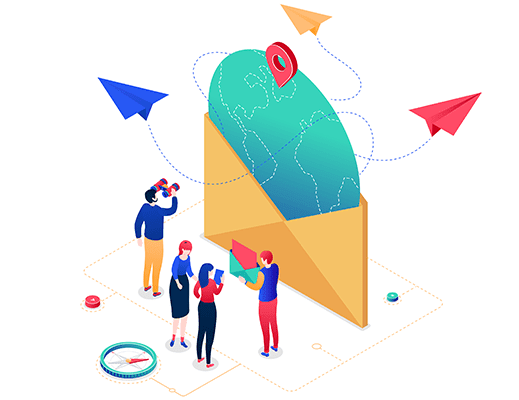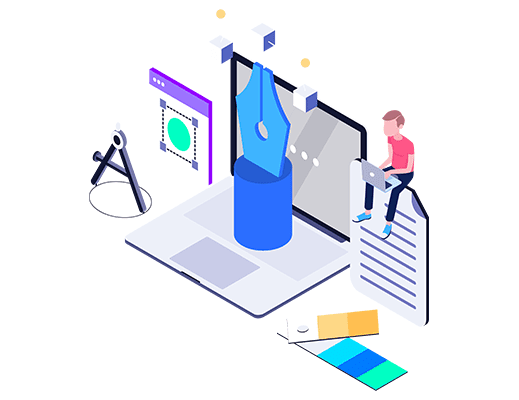 Graphics help you create a unique business image online. Your brand's online presence is enhanced with well-designed graphics that highlight your business. Our top-in-class graphic designers will create Engaging Visuals, Catchy Logos, Informative Graphics, Interesting social media posts, and much more for your business in Kenya.
Search Engine Optimization (SEO)
Millions of websites are created every day and the internet is saturated with search results. In this clutter of business information, your brand must stand out to get the online reach that it deserves. SEO strategies that our Digital Marketing Agency in Kenya devise for you, help you get the top-ranking search result positions on search engines. SEO will propel your Business performance to new heights online.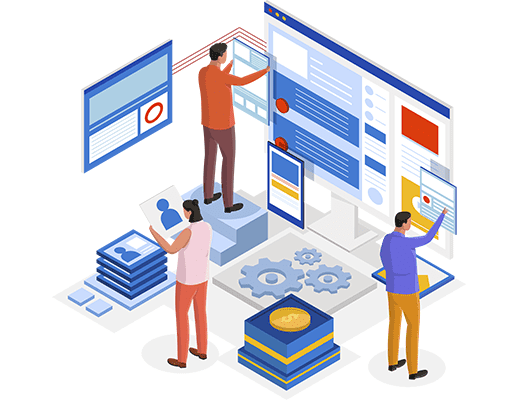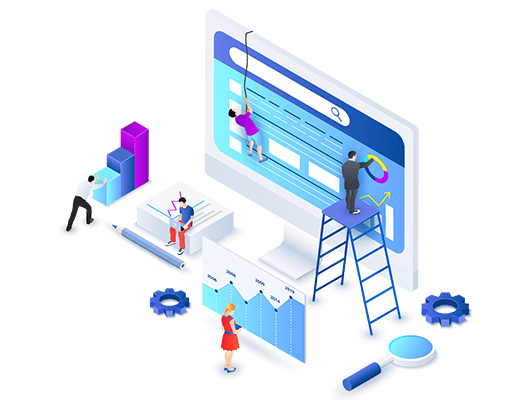 The motive behind implementing the various Digital Marketing Strategies is to generate more leads. Moreover, the leads must be authentic and profitable for your business. Our marketing experts and leading web developers in Kenya will make sure that your business gets genuine leads without going over the allotted budget with our specialized Lead Generation Campaigns.
WireMonster - A Digital Marketing Partner in Kenya That Handles Everything Like A Pro

Experienced Marketing
WireMonster has been in the market for 6+ years. Our strategies are battle-tested, transparent, and flexible. You will not have to worry about any marketing affairs. With WireMonster web design and marketing company in Kenya, your marketing is in experienced hands.

Client-Specific Plans
The suggestions and plans of action we make are based on intensive research. Our Marketing Agency in Kenya will analyze every aspect of your business making a marketing strategy exclusive to your business to give you the best results.

Multi-Level Campaigns
After years of serving international clients, we have developed an arsenal of the best-performing marketing strategies. Our expert Social Media Marketers in Kenya, devise a multi-platform marketing campaign that brings you, potential customers, from all the major audience targeting platforms for all-around business growth.
Kenya has a unique market which makes Digital Marketing in Kenya a real challenge
If you observe closely you will notice:
75% of the population is under 30 years old and almost 6 % of Kenya's GDP is through technology.

91% of the population are mobile users who use smartphones to consume information all day.

51.41% of citizens in Kenya use Facebook, 19.31% use Twitter, and 4.21% use Instagram.
The Technically sound, Advanced and Young population favors social media marketing in Kenya over conventional methods and your business needs a Marketing partner like WireMonster to bring the most out of your marketing investments.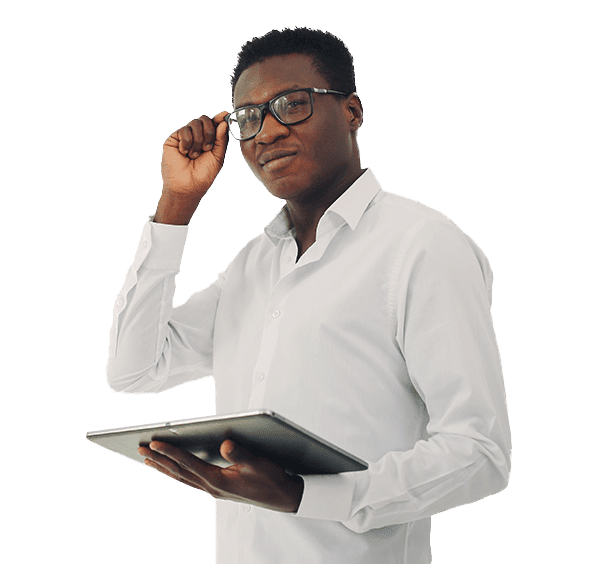 How Wire Monster helped a Microsoft-backed Agritech startup scale digital marketing in 3 months.
increase in lead conversion in the first 6 months

See how we helped UAE-based AI Fintech company rank on 1st page of Google in 4 months.
increase in calls & form submissions in less than 3 months

How we helped this Indonesian staff management app achieve a 40% conversion rate at $0.3/lead.
app installs in less than 4 months with 500$ daily spend
Boost Your Business Growth Upto 3X with
WireMonster Digital Marketing Agency in Kenya
Growth shouldn't be groan-inducing. Let us help you scale your organization with performance marketing services that take the guesswork out of growth.
We'll start with your business goals and budget, then help you find the right digital marketing strategy to ignite real results.
Fill this form to get started!